BrandXL
Licensing Admin System

About BrandXL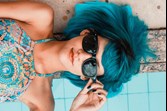 As licensing programmes grow they need a management tool to handle approvals, royalty collections, contract management and forecasting. That's why we've built an easy to use licensing management tool that provides our clients and licensees one easily accessible, secure, on-line place for all of their licensing data. 
Who is BrandXL for?
As the first licensing admin system designed specifically for small and growing programmes, BrandXL gives multi-level access to stored contracts, uploaded royalty reports and managed approvals. 
What are the charges?
BrandXL is free for small Licensors and Agents with a fee per licensee per year added to the system. Companies looking to sign up should arrange a free trial or book a demonstration 
What are the benefits?
Golden Goose will use our knowledge, contacts and experience to help BrandXL partners grow their licensing programmes
How does it work?
BrandXL is built using Microsoft's PowerApp architecture. Your licensing data is securely stored on Microsoft's servers.